Drop in rate is $15 or get an 8 class pass for $96. Scroll down to the class of interest to register. 
     SENIOR DISCOUNT PASS FOR THOSE 65 AND OLDER! We are taking 20% off for our Seniors! $77 for an 8 class pass!(expires 9 weeks from purchase date) http://
ADULT YOGA CLASSES
~~~~~~~~~~~MORNING CLASSES~~~~~~~~~~~~
Monday:
~~~~~~~~~~~EVENING CLASSES~~~~~~~~~~~~
Monday: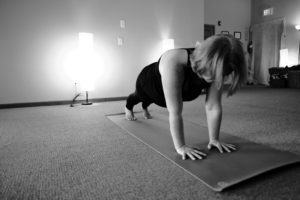 Slow Flow Yoga: 6-715pm with Julie/Ongoing (This class provides instruction on the basic yoga postures and combines them into gentle flowing movements while focusing on the breath. This class is a bit faster than our Stress Relief.) 
Drop in $15: http://
KIDS CLASSES:
Yoga for Kids: Saturday mornings 9-10am for ages 4-8 (Julie) January 11-March 14 (10 weeks for $100)  Yoga for Kids is an educationally based yoga program where the children will learn integrity, honesty, compassion, and self-awareness.
http://
 I can also accept credit cards, Blue Cross Blue Shield Wellness and Independent Health Mastercards cards over the phone. (716) 597-9809
Mindfulness Through Yoga Workshop with Julie Leatherbarrow – For educators and those who work with children. This 3 hour workshop provides instruction on breathing techniques and yoga postures that can be used to increase awareness in children. For more info, please email, Julie@buddingtreeyoga.com 
I also schedule private classes for adults, as well as small group classes for kids for school events, girl scout troops, and sports teams.  If you are a teacher or you home school and would like to me visit your classroom or home, we can schedule that as well!  Please contact me for more information. (716)597-9809 or Julie@buddingtreeyoga.com
We are closed on Sundays and on these dates: May 27, July 3, 4, 5 & 6, August 28-September 2, October 14, November 27-30, December 23-January 3, 2020. There are no refunds for missed classes.  Drop in Classes must be taken within the week of purchase. Class pass holders have 9 weeks to take 8 classes. Thank you for understanding.