CLASS DESCRIPTIONS
Adult Classes: Please wear comfortable clothes that provide coverage and allow full range of motion as you move and bend.
 All Levels Yoga continues to build on the postures and breathing techniques learned in the beginner's class.  Fundamental postures are reviewed and refined, along with deepening breath work and the introduction of some intermediate postures.  Modifications with props are demonstrated so that all levels of practice can participate.
  Beginner Yoga is for students who are new to the practice or for those who want or need to review the basic postures and breathing techniques. The focus will be on the proper foundation of the poses, link alignment with a concentration on the breath.
   Chair Yoga is for students who are not comfortable getting up from the floor. The entire practice can be done in a chair while keeping the focus on breath awareness. Students at any level are welcome.
    Gentle Yoga is for those who are new to yoga or for those who have a specific concern that needs to be addressed. Students will learn how to stretch while strengthening the body gradually with an emphasis on building internal awareness.
   Intermediate Yoga Flow: This class is for those who have an understanding of the traditional yoga poses & breath awareness. We will explore refinements to the basic yoga poses learned in the Beginner's class, and move towards more intermediate poses, as well as pranayama practices. Modifications are offered for each pose practiced. Pre-requisite: Beginner's Yoga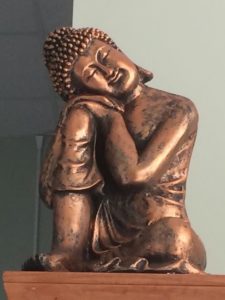 Meditation Mondays: Join us for a relaxing and rejuvenating practice of meditation.  We will start class with a simple & gentle yoga practice to prepare the body for meditation.  Practice diaphragmatic breathing, cost relaxation and concentration techniques that are used in the yoga tradition.  Meditation can be done in a chair or seated on the floor with props.  Come learn how to calm your mind, settle your body, and discover a new level of peace within yourself. The practice of meditation reduces stress, increases mental clarity, reduces anxiety/depression, and increases concentration.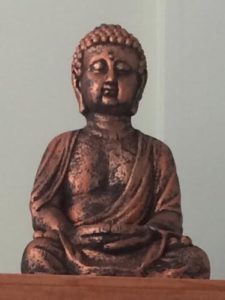 Toddler Time is a great way to introduce yoga to the little ones! Through yoga play, we will learn about our connection with the world around us. We will breath and stretch while having fun with a parent or a loved one. This class is for ages 2-4. 
    Yoga for Stress Relief is a gentle class with the goal of relieving stress from the body while easing the mind. Benefits include reduced cortisol levels and sound sleep! This class is a bit quicker than our Beginner Class.

   Renew and Restore provides instruction on the basic yoga postures and combines them into gentle flowing movements while focusing on the breath. This class is between our Beginner Class and our Intermediate Flow.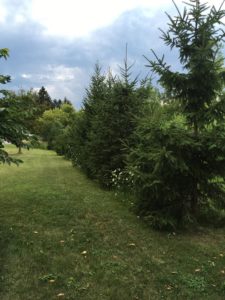 Restorative Yoga: Restorative yoga classes tend to be relaxing and slow paced, with a whole sequence using as few as five or six postures which are held for long periods of time. Props are also used often in order to allow the body to be in the most comfortable, supported position possible. This may include bolsters, blankets, blocks and belts. Restorative yoga is considered particularly beneficial for those suffering from anxiety, insomnia or headaches, as well as other stress-related conditions.
   Yoga for Kids is an educationally based yoga program where the children will learn integrity, honesty, compassion, and self-awareness.  The class structure brings the children together by age groups and incorporates reading, language, math, environmental studies and social studies with movement.  While the yoga poses are important, they do become secondary, as we don't expect 3 to 5 year olds to stand in a pose for 2 minutes.  They may not even want to stay on their mat that long!  What is most important is that the children learn in a fun and creative way. This class is appropriate for ages 3-10.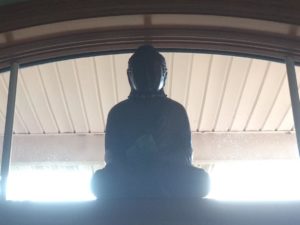 Yoga for Strength and Flexibility is an invigorating yoga practice that will energize the body and clear the mind for the day ahead.  Starting with breath awareness and gentle stretches, moving into Sun Salutations and dynamic sequences that link breath and movement, building internal heat that opens up the body and promotes stillness in the mind.  Cultivate the balance between strength and flexibility!
WORKSHOPS OFFERED
Ayurveda 101 Workshop with Jen Stern: 

Ayurveda is the 5,000-year-old holistic healing system of India and the sister science of Yoga. According to Ayurveda, the five elements (space, air, fire, water, and earth) manifest in each of us in a unique way to give us our physical and mental qualities.
These five basic elements then combine into three constitutions or doshas: vata, pitta, and kapha.
The unique combination of the three doshas in each individual has a specific influence on our physical, mental, and emotional tendencies. Determining which dosha(s) are dominant can help you to make the right diet and lifestyle choices that will maintain balance and promote health and well-being on all levels.
Learn the basics of:
Mindful eating
Daily lifestyle practices
Appropriate yoga for your constitution
Start living more intelligently today by embracing an Ayurvedic lifestyle!
Mindfulness Through Yoga with Julie Leatherbarrow – for Educators and Those Who Work with Children.
This 3-hour workshop provides instruction on breathing techniques and yoga postures that can be used to increase awareness in children. This workshop can be scheduled at our studio or at your school. For more info, please email, Julie@buddingtreeyoga.com or call (716) 597-9809