CLASS DESCRIPTIONS
Adult Classes: Please wear comfortable clothes that provide coverage and allow full range of motion as you move and bend. We recommend that all students bring water to hydrate during and after class. 
  Beginner Yoga is for students who are new to the practice or for those who want or need to review the basic postures and breathing techniques. The focus will be on the proper foundation of the poses, link alignment with a concentration on the breath.
   Chair Yoga is for students who are not comfortable getting up from the floor. The entire practice can be done in a chair while keeping the focus on breath awareness. Students at any level are welcome.
    Gentle Yoga is for those who are new to yoga or for those who have a specific concern that needs to be addressed. Students will learn how to stretch while strengthening the body gradually with an emphasis on building internal awareness.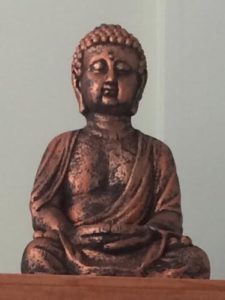 Traditional Hatha Yoga which literally means "union" is a discipline which stresses mastery over the body as a way of attaining mastery over the wandering tendencies of the mind. The physical postures, known as asana, bring a sense of balance throughout the body so the mind can more easily withdraw from external influences. 
    Yoga for Stress Relief is a gentle class with the goal of relieving stress from the body while easing the mind. Benefits include reduced cortisol levels and sound sleep! This class is a bit quicker than our Beginner Class.

   Slow Flow Yoga provides instruction on the basic yoga postures and combines them into gentle flowing movements while focusing on the breath. This class is between our Beginner Class and our Intermediate Flow.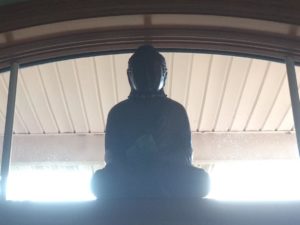 Yoga for Strength and Flexibility is an invigorating yoga practice that will energize the body and clear the mind for the day ahead.  Starting with breath awareness and gentle stretches, moving into Sun Salutations and dynamic sequences that link breath and movement, building internal heat that opens up the body and promotes stillness in the mind.  Cultivate the balance between strength and flexibility!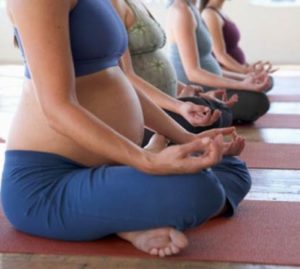 Prenatal Yoga The focus of this All Levels class will be to prepare the body, mind and spirit for the miraculous occasion of bringing another human into this world. Julie has had extensive training as well as experience in pelvic floor exercises and brings a deep understanding of the importance of strengthening the pelvic floor before, during and after pregnancy. Calming breathing practices will also be taught to support each woman during and after this amazing time in her life. Calm moms=calm babies! When pregnant, we not only eat for two but we also practice yoga for two! What effects Mom also effects her baby and the earlier we begin our yoga practice, the better our lives will be. Start those little ones early~in utero!  This class is appropriate for women in any stage of pregnancy.
Meditation Join us for a relaxing and rejuvenating practice of meditation. We will start class with a simple & gentle yoga practice to prepare the body for meditation. Practice diaphragmatic breathing, relaxation and concentration techniques that are used in the yoga tradition. Meditation can be done in a chair or seated on the floor with props. Come learn how to calm your mind, settle your body, and discover a new level of peace within yourself.
The practice of meditation reduces stress, increases mental clarity, reduces anxiety/depression, and increases concentration.
   Yoga for Kids is an educationally based yoga program where the children will learn integrity, honesty, compassion, and self-awareness.  The class structure brings the children together by age groups and incorporates reading, language, math, environmental studies and social studies with movement.  While the yoga poses are important, they do become secondary, as we don't expect 3 to 5 year olds to stand in a pose for 2 minutes.  They may not even want to stay on their mat that long!  What is most important is that the children learn in a fun and creative way. This class is appropriate for ages 3-10.
WORKSHOPS OFFERED
Mindfulness Through Yoga with Julie Leatherbarrow – for Educators and Those Who Work with Children.
This 3-hour workshop provides instruction on breathing techniques and yoga postures that can be used to increase awareness in children. This workshop can be scheduled at our studio or at your school. For more info, please email, Julie@buddingtreeyoga.com or call (716) 597-5759