Welcome to the Budding Tree Yoga Festival 2014! In partnership with the Himalayan Institute of Buffalo and BlueCross/BlueShield, we are excited to bring you a day of FREE yoga classes with live music, health/wellness workshops and a vendor market.  The Budding Tree Yoga Festival will be held at Canalside, the newly developed waterfront in Buffalo on September 14, 2014 from 9am to 6pm.  Canalside is next to the Naval Museum at 44 Prime St. Buffalo, NY.
Please bring a mat and dress in comfortable clothing that is good for movement.  
Schedule  *subject to change
Great Lawn (next to the boardwalk)
9am – 10am Kids and Family Yoga- Julie Leatherbarrow
10am  – 11am Pre/Post Natal Yoga-Megan Callahan
11am  – 1130am Foundation Asana Workshop in a Static Practice with Toddy Willis
1130am-1215pm Bollywood Dance with Gaitre Devi
12pm – 115pm Mystical Healing Vinyasa Flow-Rose Czyrny with music by Naryan Padmanabha
115pm – 215pm Hatha Yoga with Julia Kress
215pm – 315pm Vinyasa Slow-Flow with Monica Zucco with music by Naryan Padmanabha
315pm- 415pm Hoop Yoga Workshop with Kristin Damstetter with music by Naryan Padmanabha
430pm – 530  Zumba Workshop with instructors from the JCC Kelly Renkas, Adrianna George, and Ana Hare
Dunbar Lawn (between Hanover St and Perry St)
10am – 1030am Laughter Yoga with Sapna Patel
1030am – 1130am Kundalini Yoga with Sofia Salim-Clark
1215pm – 1pm Paddleboard Yoga Workshop with Marie Phillips
1pm -2pm Yoga for Wellness with Tara Laurenzi
2pm – 3pm Personal and Spiritual Development Workshop with Laura Jean Castelluzzo
MEET THE INSTRUCTORS
Our instructors come from various studios around WNY and are absolutely amazing!  Here they are:
Julie Leatherbarrow has been combining movement with the breath for most of her life through martial arts, dance and yoga. Julie has practiced yoga for 15 years and made a life long dream come true in 2012 by getting her certification through Yogakids, an educationally based Hatha yoga program for children. Since 2012, Julie has taught students from the ages of 3 to 80. Bringing a youthful spirit into all of her classes, Julie believes in fully experiencing the joys of life, no matter the age. As the founder of Budding Tree Yoga and the Budding Tree Yoga Festival, Julie wants to share her love of yoga with others and assist them in returning to their natural state of being at peace
Sofia Salim-Clark
Sofia began her study of Hatha Yoga in 1998 at the Colorado School of Yoga and realized it was the perfect way to relieve stress in her life. In search for a place to continue her studies, she stumbled upon a Kundalini Yoga Studio in Austin Texas based on the teachings of Yogi Bhajan (3HO~ Happy, Healthy, Holy Organization). Sofia began a daily practice that led to a greater awareness of her self, positive transformations and a deeper connection with yoga.
She continued her Kundalini training with Siri Naryan Kaur, enrolling in a 200 hour teacher training course that she completed in 2010. She loves freestyle dancing and Kirtan, has been teaching Kundalini to friends and family, and is amazed everyday how the Science of Yoga helps shape a healthy, happy, lifestyle.  Sofia has been teaching at Rising Sun Yoga Studio for the past two years.
Rose Czryny
Rose Czyrny certified E-500 Yoga Instructor & 1000 hr Yoga Therapist Body Glyphix Holistic Studio, teaching a cocktail of Vinyasa Flow with Mystical Healing Yoga sweetened with Pilates….
Monica Zucco
Monica Zucco's learned and compassionate approach reaches a broad range of students; offering creative options for individual needs. Monica is well-versed in a variety of yoga styles, ranging from Vinyasa to therapeutic and Restorative yoga.  Mindfulness and the power of breath are always present. Monica is grateful for the teachers and mentors that helped her acquire 500 plus hours of teacher training and fueled her eight year teaching career. In addition to weekly classes at Shakti Yoga, Monica also teaches Tai Chi: Moving for Better Balance at local senior facilities.  716.882.0772 or monicazucco@gmail.com.
Tara Laurenzi
Body Language Massage & Yoga Therapy Tara Laurenzi LMT, RYT.  Tara Laurenzi has been a massage therapist since 1998, when she also started practicing yoga. She's been teaching yoga since 2008 and received her first teacher training at Open Sky Yoga in Rochester NY, with Francois Raoult who trained with BKS Iyengar for over twenty years. She continues to train with Iyengar teachers such as Elise Browning Miller for Yoga for scoliosis and Judith Hanson Lasater for Restorative Yoga. Tara focuses teaching how each individual can meet the asanas (poses) and pranayama (breathing) exercises through optimal alignment so as to gain the most benefit on all possible levels. While teaching the alignment of the asanas, she guides students towards finding depth in the poses through integration of the anatomy, breath and intention, as well as a knowledge of what to choose to do when and why. In addition to her regular classes, she's available for private lessons as well as group instruction.
Kristin Damstetter
Kristin Damstetter is a certified New York state art teacher, hoop dance & yoga instructor and performer from Buffalo, NY. She first learned about hoop-dancing while living in Los Angeles, CA studying fashion design. Upon moving back to Buffalo, NY she started the Buffalo Hula Hoop Group as a Community Organizer to create a free space locally, in order to get more people to discover the joy of hula-hooping.
Outside of hoop dancing, she teaches at the Yoga Parkside studio in the city of Buffalo. You can also find her teaching various dance & fitness classes and workshops throughout the city. When she isn't teaching she prefers to spend her free time designing, crafting, landscape painting, and gardening.
www.tokyosunshine.com
Marie Phillips
Marie Phillips, BS in Health Care Studies, NASM‐ CPT, Certified SUP Yoga, and Certified Baptiste Teacher, has been in the health field since 2007. She has been an athlete for most of her life competing nationally in rowing and snowboarding. Marie started teaching yoga in 2011. She teaches in various places around the world when the opportunities arise. Marie studies under Baron Baptiste, and has completed her Level 1 and 2 training along with Art of Assisting. She has also been on the assisting teams for these trainings with the Baptiste Power Yoga Institute. She is currently studying under Kiersten Mooney, owner of Bala Vinyasa, working towards her 500hr Teacher Training.   Marie has been fortunate to combine her passion for yoga, the water, and boards ports.
Julia Kress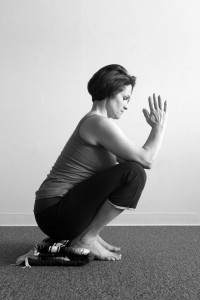 Julia Kress started her yoga practice with the Himalayan Institute of Yoga Science and Philosophy in 1990 in Buffalo, NY. Soon she moved to the ashram in Honesdale, PA to intensify her studies through immersion of the life style. There she learned the subtle art of yoga therapy through working with various populations and the Science of Ayurveda through working in the vegetarian kitchen and The Center for Health and Healing.
She has her E-RYT 500 hour certification, a BA in Exercise Science, is certified as an Advanced Ayurvedic Yoga Teacher Specialist, and completed 4 courses in working with Disabilities and Yoga including Yoga for the Visually Impaired and Deaf.
Julia currently is Administrative Coordinator of Teacher Training at the Himalayan Institute of Buffalo, teaches all levels class's, meets with private clients of all abilities, and works with two Universities bringing Yoga and Ayurveda to college students.
Gaitrie Devi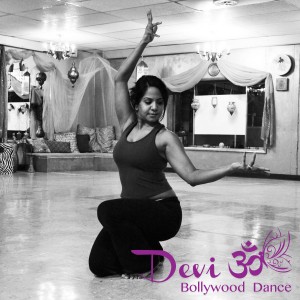 "Gaitrie Devi has been dancing since she could remember, from her parents living room, to Times Square. With her style and unique blend, which blossomed from the little girl dancing at family parties to dancing at the crossroads of NYC & Alvin Ailey American Dance Theater. She has a passion and vision to bring forth the art of Indian dance not only to the mainstream, but also to the Western New York community. Within the past year she founded Devi Bollywood Dance, held numerous workshops across the area, teaches weekly classes at Oasis Dance Center and developed Buffalo's first Bollywood Performing Troupe. She continues to share her love of Indian dance by developing workshops and events geared for levels of dancers and enthusiast of Bollywood."
Laura Jean Castelluzzo
Laura Jean Castelluzzo, LAc, LMT, is a skilled acupuncturist, massage therapist and life coach.  She graduated with a Master of Science in Acupuncture in April 2011, from the Finger Lakes School of Acupuncture and Oriental Medicine at the New York Chiropractic College in Seneca Falls, NY. In October of 2005, Laura Jean graduated from the New York Institute of Massage Therapy in Williamsville, NY.  While in graduate school for acupuncture, Castelluzzo maintained a massage therapy practice and directed the Buffalo Wellness & Art Center which she opened May 2006 and closed in July 2011.  Laura Jean has been diligently dedicated to a path of wellness and spiritual growth since 2001.  She has been working as a life coach and spiritual teacher since 2003.  For over nine years, she was in an ongoing spiritual development class with Native American Elder Tahwehdahqui on the Tuscarora Nation.  Laura Jean is a graduate of the following LifeStream personal and professional development courses: LifeStream Basic 2000, IPI (interpersonal intensive) 2002, and Leadershape 2009.  Laura Jean loves her work. She feels fulfilled by improving her client's quality of life, decreasing their pain, increasing their energy level and improving the overall function of their body systems.
Sapna Patel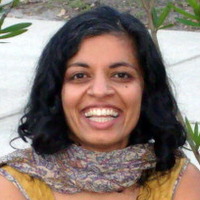 Sapna Patel is a Certified Classical Hatha Yoga Teacher who has been practicing and studying yoga for 14 years.  She completed her first 60 hr. Teacher Training through Inner City Yoga in Denver, Colorado with Roseanna Frechette and continued her study with Nischala Joy Devi, where she received a certificate for completing a 10- day Yoga for the Heart training.  In 2005, Sapna moved to the Himalayan Institute where she was initiated in the Himalayan Tradition through Pandit Rajmani Tigunait.   It was there where she completed her 200hr Teacher Training in Classical Hatha Yoga.  Due to her innate playful nature and infectious laugh, she began studying and working with Laughter Yoga in 2010 with the intention of helping people rediscover the joy and the playful side we all inherently have. She now resides in Buffalo, NY…continuing on this path as a student and as a teacher.  Her teaching style focuses on helping her students relax the body and mind, as well as, create and strengthen the habit of being present with yourself by working with asana, relaxation, pranayama and meditation.  What you receive in this practice you can then incorporate into your daily life to support yourself as you move through the challenges and joys of the human experience.
Megan Callahan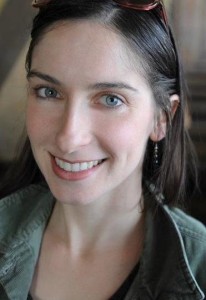 Megan loves to work with people to help them become more connected to and aware of their bodies' innate wisdom and potential. She found her way to yoga 14 years ago to help with a physical condition, and continues to be amazed and humbled by what is discovered on the mat.  She has been teaching for over 10 years and has studied several forms of yoga: Vinyasa, Iyengar, Kripalu and Integral, as well as Pilates, the Andrei Droznin method, and the Michael Chekhov Technique.  She is also a Reiki Master-Teacher, musician, and energy worker.  Her Vinyasa classes are a lovely way to explore building strength and confidence: Opening bodies and hearts with compassion and gratitude, working at letting go of goals and expectations, and discovering peace.  Megan combines her philosophy of energy work into her classes, working with compassion and love as the universal life force is strengthened and balanced.
ZUMBA INSTRUCTORS FROM THE JCC:
Kelly Renkas
My name is Kelly Renkas and I have been teaching Zumba at the Jewish Community Center for 3 ½ years! I am also a second grade teacher for the City of Buffalo Public Schools. I love teaching Zumba because the music and dance-moves keep me motivated. It is an awesome feeling seeing everyone smile and have a great time while working out.
Adrienne George
My name is Adrienne George. I have lost 60 pounds, just doing what I love… Zumba!
Toddy Willis
Toddy Willis is a charismatic and methodical educator, lover of life, yoga instructor and a Kinesiologist. His compelling life experiences and Australian accent certainly holds you in awe whilst he guides you through and into newfound depth of your practice and self. His way of teaching has previously been describe as somewhat like a "Grandfather". Not so much as on the old and out route of life but more like the intensity of his caring and sharing mannerism and the wisdom he brings forth.
He has been playing sports his whole life and started Yoga after a serious back injury in 1991. He found Hot Yoga in 2005 to help rehabilitate from yet another serious accident and loved the benefits of practicing with the heat. After relocating from one end of the world to the other with his wife and missing the heat, he certified with Bikram in Mexico 2008. He has taught all over the world and opened the 4th Bikram Yoga studio in France.
http://www.evolationyoga.com/yoga-teacher-training/
Here are the vendors you will find at Yogafest! 
Leatherbarrow Glasswerks www.leatherbarrowglasswerks.org
Aremel Soaps n Such https://www.facebook.com/AremelSoaps
Himalayan Institute http://www.hibuffalo.org
Buffalo Gal Organics https://www.facebook.com/BuffaloGalOrganics
Perks Café http://www.perkscafemarket.com
High Spirit Clothing https://www.etsy.com/shop/HighSpiritsClothing
Ginametrical http://ginametrical.com/shop/
Joyful Energy https://www.etsy.com/shop/joyfulenergy
Blessings By Nature http://www.blessingsbynature.com
J9 Imagemaker http://www.j9-imagemaker.com
Sasmati Batik http://sasmitabatik.com
It Works! www.feelgreat-livegreat.com
Mehandi Mahal http://www.mehandimahal.com
Tokyo Sunshine http://www.tokyosunshine.com
Healthy Living Magazine
Evolation Yoga http://www.evolationyoga.com
CAO Unlimited www.caounlimited.com
GNC
Go Veggies www.goveggies.com
LuLaRoe www.facebook.com/LularoeBuffaloNY
We want to give a huge thank you to our partners and sponsors! 
The Himalayan Institute of Buffalo http://www.hibuffalo.org
Blue Cross/Blue Shield of WNY https://securews.bcbswny.com/web/content/WNYmember/home.html?redirectToConstituent=true/
Wegmans http://www.wegmans.com/webapp/wcs/stores/servlet/HomepageView?storeId=10052&catalogId=10002&langId=-1&clear=true
Mindful Market.com http://mindfulmarket.com
Kiddie Corner Daycare http://kiddiecornerchildcare.com
Our Sponsors include:

If you are interested in becoming a merchandise vendor for the Budding Tree Yoga Festival, click on the link below to download an application.  Please fill out the application and email it to, Julie@buddingtreeyoga.com or mail to Budding Tree Yoga 51 Boll Dr. Elma, NY 14059